Testimonials: What our Clients Say About Us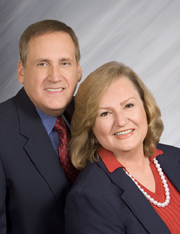 Not having sold a house before I was expecting the worse.You made the entire process so pleasant and easy.
You had frequent Open Houses, explained the process in detail,
kept in daily contact,and all of your suggestions were right on target.It was also very helpful that you had resources available for the house appraisal, house cleaning, and minor repairs.
These services were very reasonably priced. Everything was completed in an efficient and timely manner.
I will highly recommend your agency to friends and family. Thank you again for the quick sale of my mother's house.
~ Donna Fancher, Irvine
"You made the entire process as successful and easy as possible in selling our home. Your thorough research and information you presented was outstanding...
you were very trustworthy and professional..you did a super job. We very much appreciate what you have done to help us".
~ Norm & Julie Shattuck, Mission Viejo

"It has been a pleasure working with you...what a relief it is to work with a professional."
~ Joan Dean, Re/Max Real Estate, Mission Viejo

"Thank you for the assistance in the sale of our Mission Viejo home.
It is nice to work with a real estate professional.
I look forward to talking with you when we re-enter the market again."
~ Tom Ahrens, Mission Viejo
"I just wanted to thank you both for the recommendations on the painter.
He sent his guys over and we were just so happy with the results.
So we appreciate it very much and just wanted to let you know that."
~Wayne Copeland, Mission Viejo, March, 2007

"As a Realtor you have conducted yourself with the utmost professionalism and appropriateness. It has been a pleasure doing business with you.
I am appreciative of all you have done".
~ Nancy McAllister, New York

"We wanted to take this opportunity to thank you and the staff at Associated for all your help during the sale of our home. it made things so much easier for us knowing exactly what to do, getting the house ready, how it should look. But most of all, Tony, we wanted to thank yoy for the fantastic job you did in putting our house on the market....we will refer our friends and family...it was truly a wonderful experience."
~ Bob & Wanda McReynolds, Mission Viejo

"Thank you for all your hard work and efforts.
We appreciate working with a true professional."
~ Ed Hoberg, Mission Viejo

"Thank you for all your help. I really appreciate it! The information you compiled should be valuable as we attempt to refinance. Congratulations on your approach to real estate sales...an agent who considers all of the issues and needs...
Great job, your clients are fortunate".
~ John Copenhaver, Mission Viejo

"Tony's marketing techniques are outstanding,as is his ability to 'make things happen'.
We would like to wholeheartedly recommend Tony to anyone who is thinking of listing their home.With Tony you will get expert professional service
and 'tender loving care' throughout the process."
~ Mary & Mike De Roche, Mission Viejo

"Living outside the Southern California area, we wanted a knowledgeable,
experienced realtor- whom we could trust to handle the multitude of details
for the sale of our Mission Viejo house..and you came through for us...
Thank you for the good work that you did on our behalf".
~ Barry & Wendy Davis, Portland, Oregon

"We want to thank you for selling our home. Everything went som smoothly, it was incredible. We appreciate the fact that you always kept in touch with us...
We wish you the very best in the future."
~ Warren & Lisa Gerber, Mission Viejo
Contact Info
Mazeika Team: Tony & Danutė
Realty One Group West
27401 Los Altos Drive - Suite #100, Mission Viejo, CA 92691
DRE#
:
00940145, 01507874 & 01991663
Realty One Group West
27401 Los Altos Drive - Suite #100, Mission Viejo, CA 92691