About Us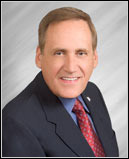 Tony Mazeika, Relocation Director-Realtor, Accredited Relocation Counselor (ARC), has successfully completed more than 500 real estate transactions since 1986. Areas serviced include all South Orange County communities from Irvine to San Clemente. Tony continues to participate in community, professional, and school services including South Orange County Chambers of Commerce, governmental affairs committee, American Legion Post #405 Past Commander, Los Angeles, and voting precinct inspector, Mission Viejo. Client references are available upon request.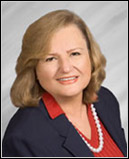 Danute Barauskas Mazeika, Realtor, Realty One Group. full time active Realtor since July, 2005. Married to Tony Mazeika, Realtor, Realty One Group, a veteran of the real estate industry in Saddleback Valley for a quarter of a century.. Previously she has worked in live Children´s Theater and film industry at Bob Baker Marionettes & Productions, as a Human Resource Manager in the Garment Industry, Recruiter in the Medical Diagnostic Industry, run a Medical Distributorship, Mazeika & Thompson Associates and sold computers and peripherals for Club Mac.
Raised a family in Mission Viejo, devotes her time between the profession and volunteer services. She is a retired member of Screen Actors Guild, American Federation of Television and Radio Actors, formerly on the Board of Directors for Mission Viejo Gradnite, Inc., former executive of the West Point Parent Club of Orange County, adviser to BSA Crew 603, Troop 603, Merit Badge Counselor, GSUSA Troop 2400 and Scoutmistress Emeritus to Girl scouts Girlscouts of So. Ca. She and her family are deeply devoted to the Lithuanian American community in Southern California and keeps in touch with family in Lithuania. Love of scouting and its ideals and family is her life.she has been awarded the BSA Saddleback Valley District Merit Award for service above and beyond the call of duty, The Pelican Award for service to youth and the St. George Medal National Award for religious mentoring. During 2008 to 2010 she was President of AVRWF because of her interest in civic & political interests. Her interests are classical music, skiing, camping, travel and she is an avid football fan, from high school through collegiate teams. Primarily, her interest is youth organizations with countless hours of volunteer service.
As a licensed Realtor, she is able to assist families in the Saddleback Valley with their real estate needs. She joined Associated Realtors est 1976, the gold standard real estate firm now celebrating years of distinctive service to the Orange County community.through September 30, 2011 when the brokerage retired. At that time, she and her husband Tony Mazeika joined the fastest growing real estate company, Realty One Group in Mission Viejo seamlessly transitioning their clientele.
Contact Info
Mazeika Team: Tony & Danutė
Realty One Group West
27401 Los Altos Drive - Suite #100, Mission Viejo, CA 92691
DRE#
:
00940145, 01507874 & 01991663
Realty One Group West
27401 Los Altos Drive - Suite #100, Mission Viejo, CA 92691